With the rapid development of China's economy, the real estate industry has also made great progress.
In China, after people have a huge amount of wealth, they often change their tastes for clothing, food, housing, travel and enjoyment. Especially in the aspect of "living", having a super luxury house has become a symbol of wealth, identity and status.
The basis for the selection of China's top 10 super-luxury houses is based on the transaction price as the core index. The geographical strength, natural resources, architectural design, human values, building materials and security private density are weighted by six intensity factors. The final comprehensive score is analyzed and selected. Top 10 super luxury homes.
No.10 Greentown Jiangnanli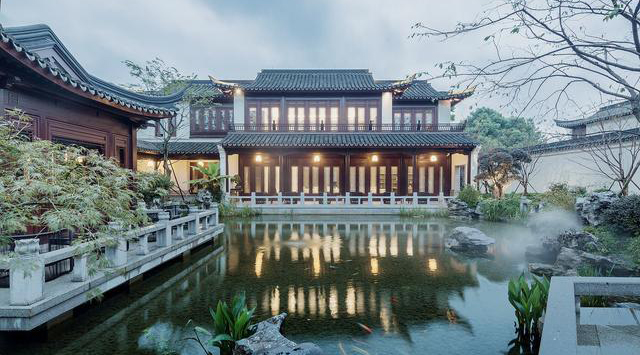 Total price: 28.6 million-60 million yuan | Category: Chinese house villa | City: Hangzhou

It is reported that this is the first canal-side city house built by Greentown, a Jiangnan hospital that hides in the downtown area. Jiangnanli covers an area of 34,000 square meters with a total construction area of 51,000 square meters.
In the World Heritage Site of the Canal, Greentown has carefully built 76 seats in Jiangnan. The average price of the West China-style house villa in Greentown Jiangnan Liqiao is 110,000 yuan/square meter.
It is said that all the layouts sold last year pay attention to the Chinese-style enclosed courtyard style to create traditional residential features.
No.9 Ocean LAVIE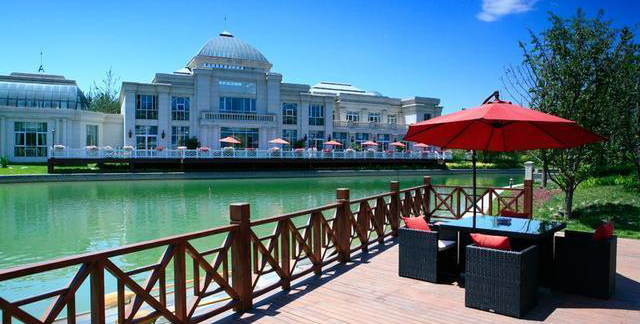 Total price: 100 million – 390 million yuan | Category: Single-family villa | City: Beijing

Ocean·LA VIE is located at the intersection of Capital Airport Expressway and Jingshun Road in Chaoyang District. It is only 6.5 kilometers away from Capital International Airport and 10 kilometers away from Sanyuan Bridge.
It is not only the 18 years of experience of Ocean Real Estate, but also the last land in the Central Villa Area. A purely detached villa community of more than one million square meters. It must be said that Beijing's luxury homes are the largest volume ratio of 0.6 in China.
Only 190 buildings sold for 390 million yuan last year are currently selling at a minimum of 100 million yuan.
No.8 Riverside Arc de Triomphe

Total price: 25 million to 200 million yuan | Category: High-rise apartment | City: Shanghai

A typical commercial residential complex built by Hong Kong Sun Hung Kai Properties is a typical commercial residential complex. The total price of duplex houses currently on sale in the first line of the Huangpu River is about 120 million.
The minimum price of a villa is 200 million. The average price of a hotel apartment is 150,000 yuan. / square meter.
No.7 Guangzhou Qiaoxin Huiyuetai

Total price: 100 million-220 million yuan | Category: Apartment | City: Guangzhou

Qiaoxin Huiyuetai Project is located in the CBD area on the new central axis of Guangzhou City, China.
The Pearl River New City Linjiang Daqiaoxin Huiyuetai Real Road Road to the Pearl River has a beautiful view of the Pearl River. It will become the final chapter of the Pearl River New City's best mansion. The average price of a duplex apartment ranging from 643 to 1,500 square meters is set at 224 million.
No.6 Chang'an No.1

Total price: 88 million – 350 million yuan | Category: French pure single-family villa | City: Beijing

Above the Mid-Levels of Xishan Dingdu Peak is the country's rare 0.32 low-volume rate full-lighting single-family. Under the feng shui of the three-faced mountain Taishi chair pattern, 77 Qianping Banshan French palaces are laid out in the mountains.
Each palace is equipped with 1 to 7 acres of split-level hardcover courtyards and private swimming pools to create the ultimate glory of a lifetime. The plot ratio is 0.32 and the number of households is 77. The essence of world-famous architecture such as Versailles is also one of the few private art galleries in China.
No.5 Tomson Yipin

Total price: 80 million – 2.45 billion | Category: residential, apartment | City: Shanghai

Tomson Yipin is located beside the Lujiangzui Binjiang Avenue in Shanghai. Covering an area of ​​more than 20,000 square meters, the total construction area is more than 115,000 square meters.
It consists of 4 extremely luxurious riverside residences and 1 high-level clubhouse. The highest floor is 44 floors with a height of 153 meters. Last year, the 35th floor of Shanghai Tomson Yipin A Building was signed on October 31st with a total price of 205 million square meters and 597 square meters.
The unit price is 343,000 yuan / square meter, and a bathroom has three or five million to break the Shanghai house price record.
No.4 Kaixuan No.1

Total price: up to 72.98 million yuan | Category: Apartments | City: Nanning
Kaixuan No. 1 is located in Nanning. This is a hardcover flat-level mansion with two phases. There are four buildings located at 364. It is fully furnished and equipped with various luxurious facilities. The three-sided riverside riverside is located on the island of Tiantou. Triumph No. 1 was awarded the "Top 10 Super Mansions in Asia in 2016".
No.3 Shenzhen Bay No. 1

Total price: 100 million to 180 million yuan | Category: Complex | City: Shenzhen

The first-line sea view of the Houhai Central District, Shenzhen Bay, close to the Shenzhen Bay Lake is a large-scale high-end urban complex that brings together office, residence, hotels and businesses. It is said that the average price of new homes is now 190,000 yuan / square meter, and the minimum price of 100 million yuan is among the world-class luxury houses.
No.2 Taihe Chinese yard

Total price: 32 million to 300 million yuan | Category: China Courtyard Villa | City: Beijing

In 2013, it was rated as one of Asia's top ten super-luxury houses. The Beijing-Hangzhou Grand Canal was combined with Beijing Hutong and Siheyuan. The floor area ratio was 0.33. It was repeatedly rated as China's top ten luxury houses to show the elegance of China's classical garden architecture. Yun.

Taihe·Chinese Yard is a Chinese-style villa built by Chinese architecture master Zhang Yonghe and a number of international architectural masters at home and abroad who combine the value of the geography and the humanities to return to the Chinese people's thousands of years of residential life.
"Taihe·China Yard" re-implanted the Chinese house system into Qingshijie, teak door, drum stone, and shadow wall relief… In accordance with the Chinese order, the majesty ceremony was carried out to highlight the Chinese family etiquette.
No.1 Sunac·Suzhou Taohuayuan

Total price: 30 million to 100 million yuan | Category: Chinese-style hospital | City: Suzhou, Jiangsu

This Chinese-style courtyard is located on the island around the lake. It can be seen that the plot of the 1600-meter lakeshore has a plot ratio of 0.6. The first Chinese-style garden villa on the world's first island is built according to the layout of the Humble Administrator's Garden. It was previously quoted by the Wall Street Journal as 1 billion yuan. The most expensive mansion in China. In 5,000 years, Chinese culture is a collection of national treasures.

For more than 10 years, Rongchuang has created a great work for Xiangshan to help people build the essence of Chinese garden architecture. The mountains, the water, the bricks and the stones, the one window and the one tile in the garden all follow the secret technique of the "Xiangshan Gang" and the all-hand work mode has truly restored the silent beauty of the Suzhou garden.